CAN I STILL HELP IN 2023?

Absolutely!! The fair needs you. There are many opportunities to volunteer or sponsor. Everyone has something to offer . It may be a particular skill or interest. Hundreds of hours go into this event and we love to see you for a few hours or a few days. We benefit from your time and enthusiasm. You benefit from knowing you have helped a great cause and have met many of your fellow towns people. It is never too late to join us. Please stop by and join the fun.
Now is the time to consider sponsorship for 2023. Please click on the attached link to learn how you, too , can become a sponsor. 2023 Sponsors will be added as they are received.
2022 SPONSORS
updated 8/16/2023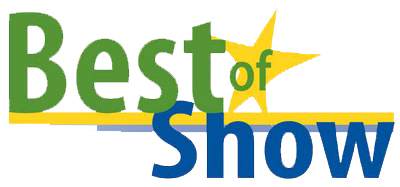 ED DREW ELECTRICAL
DREW GATESMAN ELECTRIC
BEERS & STORY
JIM & DONNA BOYKO
HEALY & ASSOC. GENERAL CONTRACTOR
MILL VALLEY SPLICING
MAPLE LEAF PUB
SUBURBAN PROPANE
SURNER HEATING
T.J. RENTAL
WENDY STORY HALL/MARK GAUDREAU
BETTY BOYKO
BOYKO LANDSCAPIMG
LINDA GAY
RANDALL'S GREENHOUSE
Amherst Copy & Designwork
Austin Brothers Valley Farm
Austin Ridge Acres
Atkins Farms
BCTV- Coverage
Belchertown 4 H
Belchertown United Church of Christ, BUCC
Belchertown Police K9 Program
B'town Bunnies
Chicopee High School Color Guard
Christ Community Church
Cold Spring Orchard
Fiesta Shows
Footloose School of Dance
Devon Lane Farm
Drew Gatesmen
Gary Bock
Gary & Sandy Brougham
Terry Chevalier
Fantastic Farmers 4H Club
Fire Fighting Equipment
First Student Bussing
Five Star Landscaping
GTB Design
Ken Hislop
Hodgen Landscaping
Jared Lauziere &Shoshin Ryu Martial Arts
Chris and Kerri Laurenzo
Drew Lindholm
Ludlow Belchertown Register
Mill Valley Snowmobile
Kate Nadeau
Mark & Cheryl Nute
Meredith Normandeau
North East Flyers Pigeon Club
Quality Fleet Service
Servpro
Shawn Lindholm
Shedworks
Snows Storage Unit
Springfield Thunderbirds
Stealie jam farm
Turley Publications
Wilbur Quirk Here